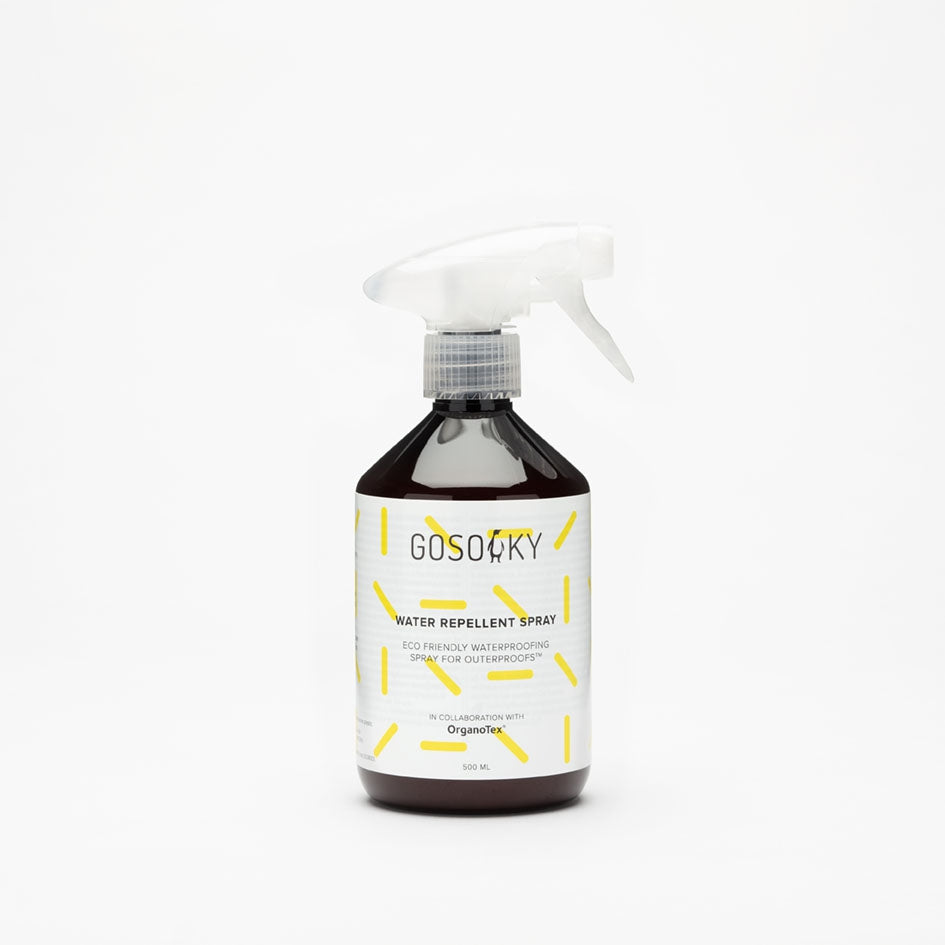 BIONIC SPRAY
water repellent bio-based spray
Regular price
Sale price
€24.95 EUR
Unit price
per
Tax included. Shipping calculated at checkout.
ORGANOTEX WATER REPELLENT SPRAY
Enjoy your GOSOAKY longer by treating it with our eco-friendly + biodegradable waterproofing spray for OUTERPROOFS. The Bionic finish® 'water repellent' that is applied to all waterproof GOSOAKY materials in our 'Outerwear' and 'Snow-wear collection needs upkeeping once in a while to maintain full waterproof effectiveness. After treatment your GOSOAKY will be as good as new with a protective layer that lets water drops simply pearl of the material.