LIZZY LIZZARD | dark blue
All round waterproof parka LIZZY LIZZARD has all the characteristics of a great Spring staple. The clean silhouette and vibrant colours match the season to a tee. A perfect in between style for families on the go.
Specifications
WATERPROOF
This breathable material has a waterproof coating up to 8000mm column pressure to endure heavy rainfall. An extra durable Bionic finish®Eco water repellent finish (fluorine free) has been applied so that water simply glides off the material. All seams have been hermetically taped so no water can penetrate the garment.


SHINE BRIGHT KIDDO
Stand out in the dark with our practical, as well as fun, reflective visibility features. Find the small reflective strip in the 'barely-there' pocket on the back of the garment. Take out when needed and conceal again after.
Waterproof rating: heavy rainfall
8000mm column pressure
Taped seams
DWR Bionic finish®Eco; the deep water-repellent component used is based on a fluorine free recipe
High performance material SUMMER DENSE MICRO TWILL
Front zipper with logo buttons on placket
Adjustable sleeves
Welted pockets
Logo lining
All our garments are BPA + AZO free and certified with all child safety regulations
No animals are used for these products
Anatomy of the LIZZY LIZZARD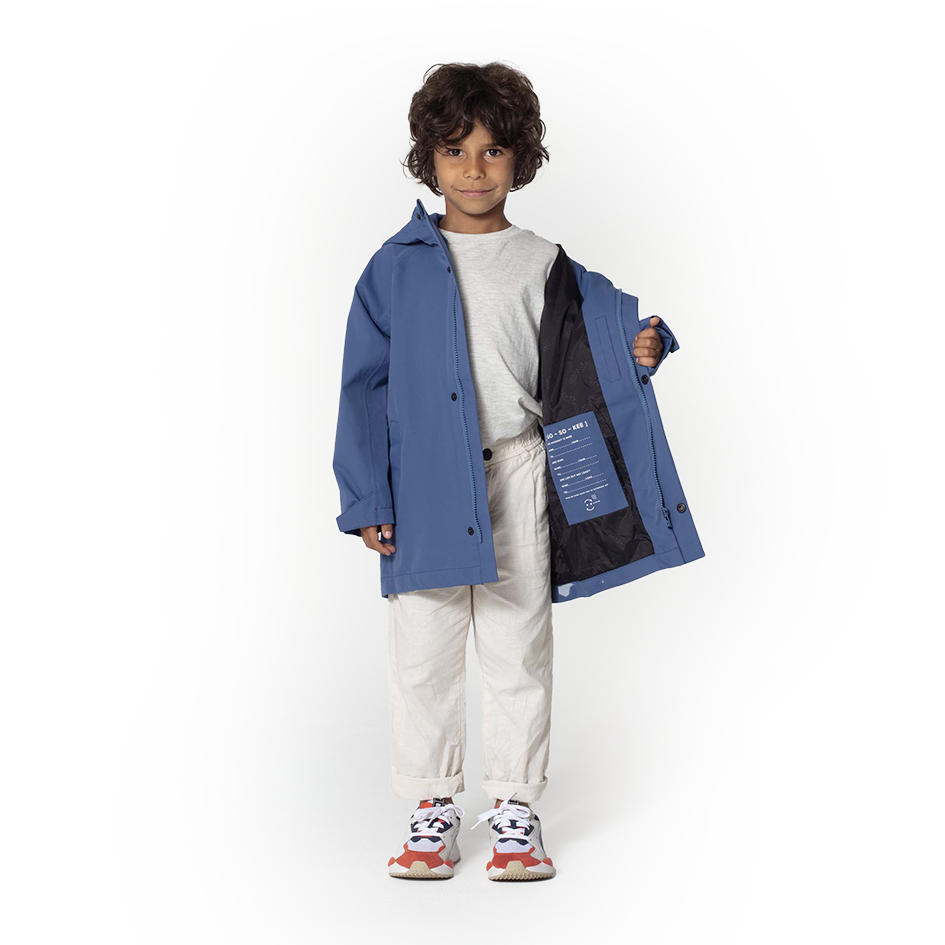 BIONIC FINISH®ECO WATER REPELLENT
REFLECTIVE VISIBILITY STRIP
As expected
We already have several gosoakies, so i knew what to expect. The quality is great and the size is just right!