LAZY GEESE | white onyx
LAZY GEESE is the longer and lined version of GOSOAKY's classic raincoat ELEPHANT MAN. The soft jersey lining and elegant yet modern look ensures that the coat can be worn to school, more formal occasions, as well as out camping.
Specifications
WATERPROOF
The 5000mm column pressure waterproof coating and signature sealed seams ensure that your child will truly stay dry in moderate to heavy rainfall.

- 5000mm column pressure
- Sealed seams
- Micro PU
- Elasticated hood for sizes up till 134/140. Adjustable hood for sizes 146/152 up till biggest size
- Adjustable sleeves
- Jersey lining
- Bionic finish® Eco; water repellent component based on a fluorine free recipe
- All our garments are BPA + AZO free and certified with all child safety regulations
- No animals are used for these products
Anatomy of the LAZY GEESE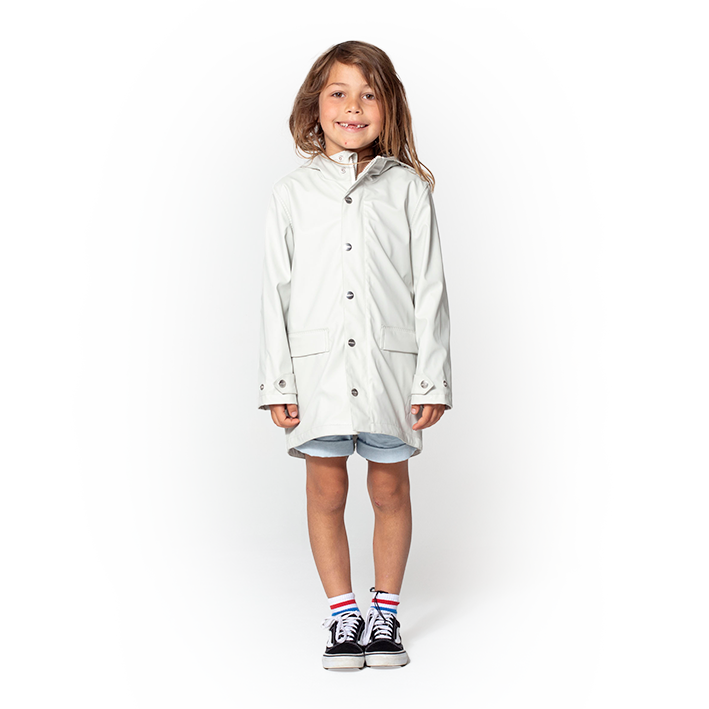 BIONIC FINISH®ECO WATER REPELLENT
Extra charges and improper communication
Charges should be clear at the time I purchased this product.
I was charged $ 53 on top of the online price.
Hi Diego,
Thank you for your review! You shipping adres was unfortunately outside of the EU, so some additional import fees might arise. We also have this mentioned in our Shipping Policy on our website, but we understand that that might be unclear to some. We will take your feedback seriously and work to make this more clear so there won't be any confusion in the future! We hope you still enjoy the item you've ordered!
Kind regards,
Clara